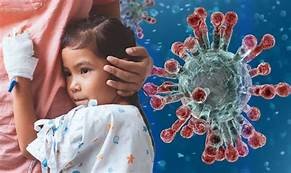 When we were a child, we all learned A for apple, B for ball, C for cat, and D for dog.
But today, children are learning alphabets differently.
Now, it is A for Always wear a mask, B for Be at home C for Clean and wash your hands, and D for Distance yourself from people and avoid crowding.
Yes! Coronavirus has impacted all even children!
When talking about childhood, what memories do you have?
Playing catch and cook with friends, sharing tiffin with friends during recess time in school, getting dirty in muddy rainwater, and the list goes on!
Wasn't that so much fun! Our childhood is filled with so many fun memories and that makes it the most favorite phase of all of us, isn't it?
But what childhood memories are our children creating?
Friends have been replaced with laptops and mobiles! Video games have replaced games such as hide and seek and catch and cook. Storybooks have been replaced with YouTube videos.
No sharing of tiffin in school recess! No playing in muddy waters!
What is the reason behind this change?
Coronavirus!
Coronavirus has no doubt affected the economy of the world, many people have lost their jobs, many have been infected from the virus, all our lives have been negatively impacted!
But if you see, more than us, children have been impacted! Coronavirus has snatched their wonderful phase of childhood! Instead of playing in the park, their childhood is being spent at home with mobile phones and laptops. Though the risk of contracting coronavirus is low in children and covid complications are also not severe in children, but their mental and emotional well-being is greatly affected. Though they are not that physically affected by a coronavirus, coronavirus has impacted them emotionally and mentally. The fun, naughtiness, happiness, and excitement in children have been replaced by fear, anxiety, isolation, boredom, and sadness.
So, for their emotional and mental well-being, parents need to be with their children and not let them feel isolated. It is also important for parents to assure their children that coronavirus is not that severe, and many have recovered from it so that children feel less anxious. Also, it is advisable to keep their children away from negativity by not watching and listening to any negative news about corona on tv, etc.
This is about the emotional and mental health of children!
Now talking about the physical impact of coronavirus on children. As mentioned earlier, children are at a very low risk of getting infected from Coronavirus and the complications are also very mild. But in case, your child is infected from Covid, it is advisable to seek immediate help from the best general physician in Safdarjung, New Delhi.
What are the common symptoms of Covid seen in children?
Usually, the symptoms of Covid are mild to moderate in children. The common Covid symptoms experienced in children are as follows-
Running nose
Vomiting and diarrhea
Cough
Breathing problems
Is your child experiencing any of the above symptoms?
Then, it is advisable to visit a general physician clinic in Safdarjung, New Delhi.
Though children are less likely to get infected from Covid-19, some children with an underlying medical condition, are at greater risk of getting infected by this deadly virus. The following are some of the medical conditions in children that make them more prone to get infected from coronavirus-
Diabetes
Heart and liver problems
Asthma
Weak immune system
Kidney problems
Blood disorders
But one can keep their child safe from coronavirus by advising their child to follow safety protocols such as wear a mask while going out, maintain social distancing, wash your hands frequently, stay home as much as possible, etc. It is also important for parents to get their children vaccinated.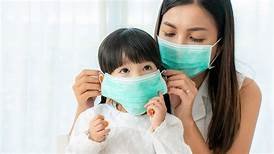 But what if your child has already been tested positive for Covid?
Don't worry! The moment you notice any Covid symptoms in your child, it is advisable to visit the best general physician doctor in Safdarjung. The doctor can help you and guide you well. If your child has been infected from Covid, the child should stay at home and take a rest. It is also advisable for your child to drink plenty of fluids. Taking medications such as acetaminophen can be beneficial for the child, but it shouldn't be taken without consulting with the doctor in Safdarjung, New Delhi.
Other precautions that parents can take to ensure that their child as well as they are safe from Covid-19 are as follows-
Maintain social distancing and wear a mask: It is advisable for your child to get quarantined and to not come in contact with their family members and other people as much as possible. To avoid the spread of Covid-19, it is essential that your child wears a mask if he is around people.
Disinfect the house: If your child is infected with Covid-19, it is advisable to clean and disinfect the things in the house that your child is most likely to touch like doorknobs, mobile phones, etc.
Avoid sharing personal items: If your child is infected from Covid-19, you shouldn't share with him your personal belongings such as towels and drinking glasses to avoid coronavirus from spreading.
Monitor their symptoms: If you notice any of the Covid symptoms in your child such as running nose, breathing problems, etc., it is advisable to seek immediate help from the best general physician in Safdarjung, New Delhi.
Follow the isolation rule even when the child feels better: It is recommended that your child stays at home and avoids being near people even when he feels better. Your child can be around people after having 3 days of no fever and if there is improvement in his symptoms and if it's been a minimum of 7 days since your child has got ill.
Conclusion
Covid-19 has had a negative impact not only on us but also on our children. But it is our duty to protect our children, our little angel from this deadly virus. All parents need to teach their children to wear a mask when going out, maintain social distancing, wash hands frequently, stay indoors as much as possible, etc. for their safety. Only when children are safe, the happiness of parents are safe. Children's safety is a must for the safety of their parent's happiness. Because parent's life and happiness lie in their children. Children are their second life!
So, now is the time to protect your second life, your happiness, your little angel by visiting the best general physician clinic in Safdarjung, New Delhi if you notice any Covid-19 symptoms in your child.