Are you stressed out?

Are you having trouble managing your day to day life?

Is it seeming to be everything is going out of your hand?
Well, read the article to understand the problem. Dr Ramit Singh Sambyal, the best general physician in Vasant Kunj Delhi is here to explain some techniques to manage your stress.
Now let us understand the term stress:
Stress is the way your body reacts to any demand or threat. When the body feels stress your hypothalamus, a tiny region in your brain signals your adrenal glands located at your kidneys to release a surge of hormones.
These include adrenaline and cortisol into the bloodstream; as a result, these hormones trigger your liver to produce more blood sugar. Eventually, it gives you an energy kick and your breathing become more rapid along with a higher heartbeat and blood pressure rise.
Sometimes, stress occurs due to certain physical danger. In these situations, all the chemicals can be beneficial, as they give you more energy and strength and also speed up your reaction time.
In contrast, if the stress is caused by something emotional, then it can be harmful because there's no outlet for this extra energy and strength.
Recent stress statistics show the top 7 causes of stress are -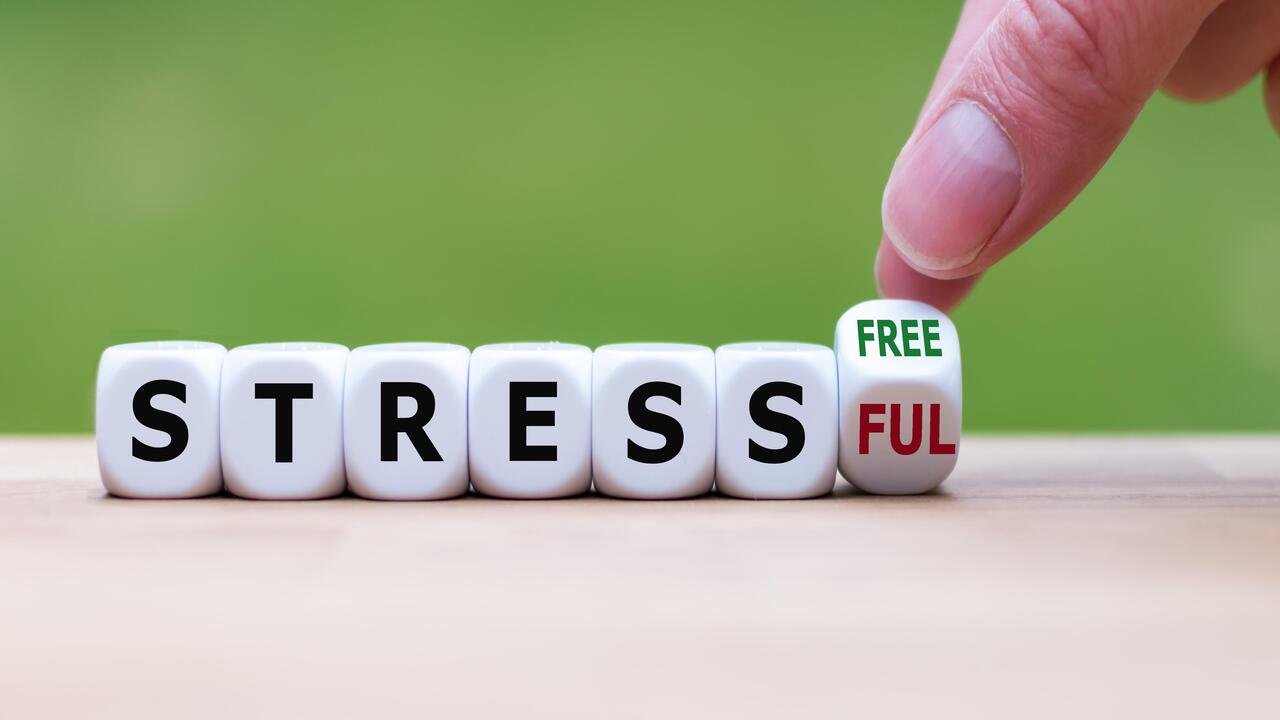 Job pressure
Money
Health
Relationships
Poor nutrition
Media overload and
Sleep deprivation
All of these are the outcome of emotional disturbance, not the physical threat which can be beneficial.
So, how does all of this stress affect your body in the long-term?
The long-term side effects arising from stress and anxiety are as follows-
Issues related to digestion
Long-term headaches
Fatigue
Weight gain
Type 2 diabetes
Memory concentration
Heart disease
Increased blood pressure
5 stress management techniques
Now it is essential to understand the techniques of stress management. The steps to be followed are as follows:
1. Eat and drink healthy:
Healthy eating habit is the first step towards your peaceful and stress-free mind. Forget the ice cream, all those carbonated beverages, fried and oily food. Shift your focus on all types of seasonal fresh fruits and leafy green veggies. Do not forget to add lean proteins like fish, chicken, eggs, milk to your diet plan.
Always maintain a healthy balance in carbohydrates, proteins, fibres and fat in your diet. Drink plenty amount of water- You should drink at least 5 to 6 litres of water every day.
It helps you to keep your body hydrated and run all your bodily functions smoothly. Along with this, it will help you to remove all toxins produced in your body due to high stress and anxiety.
2. Avail adequate sleep:
Your body will thank you with a happier outlook if you sleep properly. You'll be better able to handle all your insecurities, pressures, anxiety and stress that comes your way.
If you were not able to catch enough sleep last night, grab a nap for a mood boost. While you sleep, your body rejuvenates within yourself. It decreases the risk of cell damage, and you get a healthy and stress-free life.
3. Stay physically active:
Do not waste your precious time just thinking about how and why. Get moving, involve in physical activity, take a walk around the block. Walk with your dog or bike to the grocery store.
Find an exercise buddy, you know it's always more fun to exercise with a friend. Exercise releases feel-good chemicals that will make your mood right. Yoga is another tool for your healthy body and mind.
If you do yoga regularly, it will increase your blood circulation as well as your body posture. Eventually, you will get a high working ability.
4. Try meditation:
Meditation has multi-faced positive effects. It keeps your mind calm and helps you to think correctly in any situation.
Not only your mental health or stress management, but meditation will also help you in improving your health conditions as well. It increases your concentration level along with your responsive capacity. Even your Psychotherapist can also suggest you practise meditation.
5. Involve in what you love: Everyone on the earth enjoys certain things to do. All these things help us to be happy. Starting from outdoor games, reading books, listening to music (whether loud or soothing), writing, travelling, cooking, and many more help us to release our stress.
Try to increase your social network, go out with your friends, spend some free time with your close people. Loneliness is another reason for stress and frustration. Simple gossiping with friends or doing nothing but just enjoying the moments can work as specific stress management techniques.
Above all these mechanisms, it would be beneficial for you if you stay positive and try to lead a routine life to get rid of anxiety because situations will come when there will be a high possibility of mess up. But your tendency to follow a routine will help you out.