World Trauma Day History
World Trauma Day began in New Delhi, India, in 2011. Trauma means "any injury caused to the body". The injury may be caused due to many reasons like road accidents, fires, burns, falls, acts of violence and crimes against the vulnerable population including women, children and the elderly.
In this article dr Ramit Singh Sambyal who is one of the best general physician in Vasant Kunj, Delhi explains World trauma Day and what precautions to take while travelling or being a victim of an accident.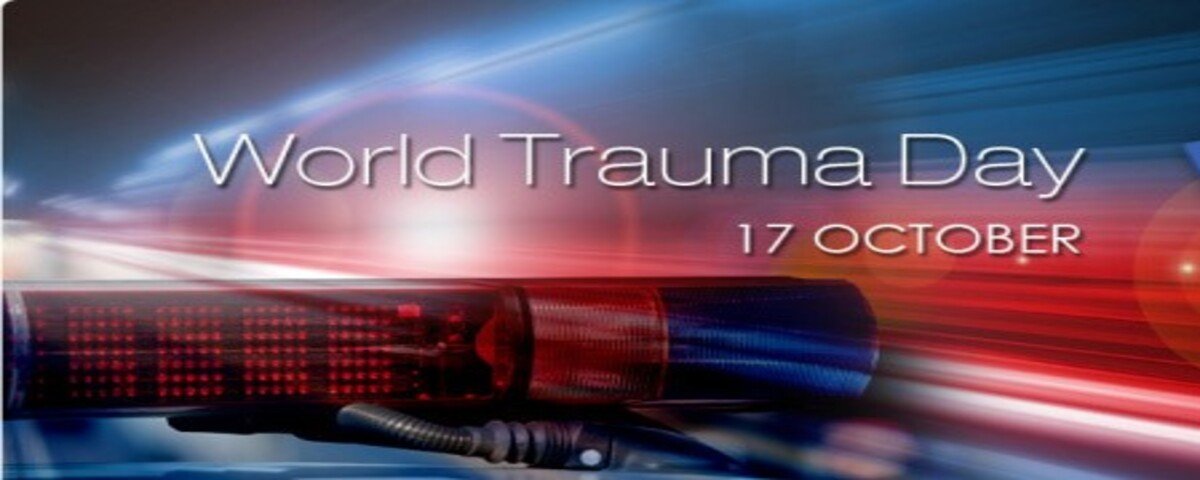 Amongst all the causes, Road Traffic Accident (RTA) is the most unwanted thing to happen to a road user, though they happen quite often. The most unfortunate thing is that we don't learn from our mistakes on road.
Most of the road users are quite well aware of the general rules and safety measures while using roads but it is only the laxity on part of road users, which cause accidents and crashes.
The main cause of accidents and crashes are due to human errors. We are elaborating on some of the common behaviour of humans which results in an accident. According to WHO, trauma is a major cause of death and disability across the world.
1.Over Speeding
2.Drunken Driving
3.Distractions to Driver
4.Red Light Jumping
5.Avoiding Safety Gears like Seat belts and Helmets
6.Non-adherence to lane driving and overtaking in a wrong man
Points to remember:
Do's
Follow the road safety rules carefully. For students who walk to school or who need to cross the road from the pickup or drop off point of a school bus, teach them how to cross the road safely.
Insist that they should cross the road only through a pedestrian crossing in all possible situations. In the absence of a pedestrian crossing, give them the tips to cross the road safely by following these rules:
Look on both sides of the road to see if there are any approaching vehicles
If any vehicles are approaching, wait for them to pass before you cross the road.
Insist them to never cross between the stationary vehicles
Make them understand that crossing the roads is always better on straight roads and never on bends
Pay close attention to the warning signs and traffic signals while driving.
Use Seat belts.
Always wear a helmet while riding a two-wheeler.
Avoid distractions like mobile phones and loud music while on road.
Take short breaks in case of long, continuous driving.
Keep your children away from electric switches and wires, sharp objects and medications.
Always keep a first aid safety kit at your home and in your vehicle.
Ensure that your stairs, windows, balconies and roofs are secure in order to prevent falls.
Learn basic life support techniques and help the injured.
Don'ts
Do not drink and drive.
Do not text messages on mobiles or makes calls while on the road.
Do not take any risks while driving, in case you are in a hurry.
Do not operate hazardous machinery.
In case of a head or spinal injury, do not move the person from the site of the accident without any professional's help. Moving the injured person may cause serious back or neck injuries.
Do not give fluids to an unconscious or semi-conscious traumatized person.
In case of an accident, immediately call the emergency helpline number 108 or contact us and get adequate help at the earliest possible.
Remember that every second is crucial for the injured person. It is important that the injured receives medical care in the GOLDEN HOUR. Remember "KEY TO SAFETY is in your hand"