Do you have trouble breathing?

Are you experiencing any chest tightness or pain?
If yes, then it might be a bronchial asthma attack, and you should consult Dr. Ramit Singh Sambyal immediately.
Dr Ramit Singh Sambyal is a well-known and one of the best general physician in Safdarjung Enclave, Delhi and an Emergency Physician in Delhi, having seven years of experience dealing with medical emergencies that need prompt treatment.
​
After analyzing your symptoms and discussing your medical history, Dr Ramit Singh Sambyal will recommend the best bronchial asthma treatment according to the severity of your condition. He may ask you to undergo a few tests if required.
What is Bronchial Asthma?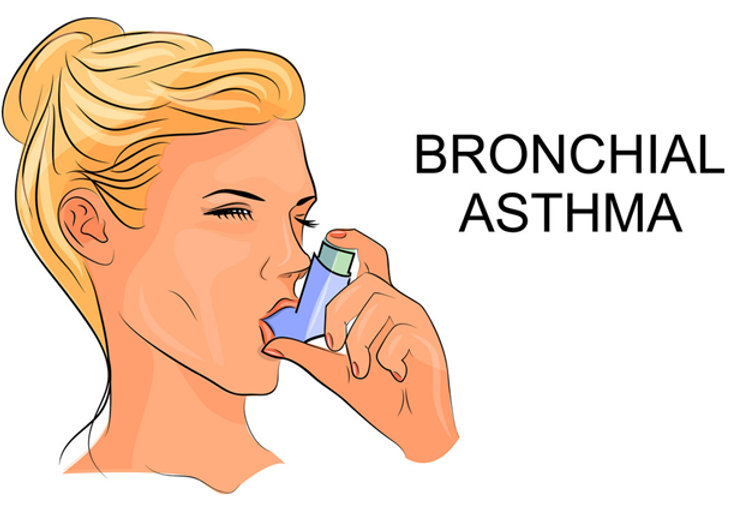 Bronchial asthma is a chronic inflammatory disease that causes the airways of the lungs to swell and get narrow. Due to this, the airway path produces excess mucus, making it hard to breathe.
This results in coughing, shortness of breath, and wheezing. Bronchial Asthma can affect anybody irrespective of gender and age. When ignored, it can prove fatal, claiming lives in many cases.
Symptoms of Bronchial Asthma
Wheezing
Tightness in the chest
Breathlessness while laughing or during exercise
Coughing that keeps you awake at night
How is Bronchial Asthma diagnosed?
To determine whether you have bronchial asthma, Dr Ramit Singh Sambyal will conduct a physical examination and ask questions regarding your symptoms and health history.
He may also ask you to undergo a few tests, including spirometry, chest X-ray, and peak expiratory flow (PEF). So don't wait to book an appointment now.
Bronchial asthma treatment
The key to stopping bronchial asthma attacks is prevention and long-term control. You should learn to recognize your triggers, take steps to avoid them, and track your breathing to make sure your medications keep the symptoms under control.
Dr Ramit Singh Sambyal, who is one of the emergency physician in Delhi will prescribe medications according to your age, symptoms, triggers, and what works best to keep your asthma under control.
Anti-inflammatory drugs - Drugs like corticosteroids are preventive, long-term medications that help reduce the swelling in your airways that causes symptoms. You will have to use these medications for several days before they reach their maximum benefit.
Inhaled bronchodilators - Inhaled bronchodilators act quickly and help to ease symptoms of the attack.
Ipratropium (Atrovent) - This medicine is used to treat severe bronchial asthma attacks. When inhaled, it immediately relaxes the bronchi airways, thereby restoring easy breathing.
It is vital to keep your rescue inhaler with you if there is an asthma attack or emergency. There is no cure, but there are excellent bronchial asthma medications available that can help prevent the symptoms.
Classification of bronchial asthma
Intermittent - Most people suffer from this type of asthma, which does not interfere with your daily activities. The symptoms are mild and last for up to two days per week or two nights per month.
Mild persistent - Here, the symptoms happen more than twice a week but not more than once in the same day and up to four nights per month.
Moderate persistent - The symptoms occur once a day and at least one night per week. It may cause some limitations to your daily activities.
Severe persistent - In this, the symptoms occur throughout the day and most nights. Due to this, the daily activities are extremely limited.
Bronchial asthma triggers
Viral infection such as cold, flu, or pneumonia
Allergic reactions due to pollen, sand, dust mites, and animal fur
Anxiety and stress
Exercise
Smoking and second-hand smoke
Extreme weather changes
Food additives
Acid reflux
Perfumes and fragrances
Air pollution
Medications
Laughing or crying