Are you suffering from itchy, red, irritated, painful skin rashes? Though most rashes clear up quickly. But others can be long-lasting, severe, and may need medical treatment.
As different agents can cause rashes, it's essential to figure out what kind you have before treating it.
Get yourself checked by Dr Ramit Singh Sambyal, one of the best general physician in Safdarjung Enclave, Delhi. He has seven-plus years of experience specializing in treating patients with general and critical medical conditions.
Dr Ramit Singh Sambyal will discuss the symptoms you are suffering from and do a physical test and prescribe medicines. If your symptoms last for longer, he may order a blood or urine test to determine the cause of skin rashes.
Read on to know about skin rashes, their diagnosis, treatment, prevention, and more.
What are Skin Rashes?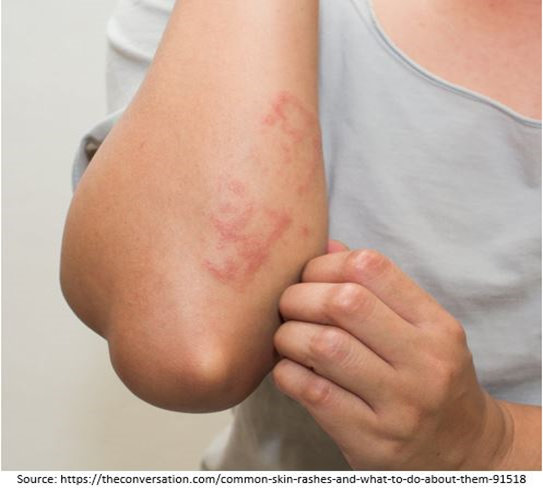 Rashes are irritated or swollen skin that causes abnormal changes in your skin tone or texture. Skin rashes usually result from skin inflammation, which can have different causes.
Many rashes are red, itchy, irritated, and painful. Some rashes can also cause blisters or patches of rough skin. A rash can be a symptom of any medical condition.
Diagnosis of Skin Rashes:
To diagnose skin rashes, your doctor will examine your skin and inquire about your symptoms. They might test an area of scaly or crusty skin to rule out other skin diseases or infections.
Treatment of Skin Rashes:
You can treat eczema using moisturizers, which are fragrance-free and include glycerine, ceramides, and mineral oil.
Medications involve over-the-counter creams and lotions containing the steroid hydrocortisone.
These products may help control the redness, itching, and swelling linked to eczema.
Prescription-strength cortisone creams and pills and shots are also used for more severe cases.
Signs and Symptoms of Skin Rashes:
redness
spots on the skin
scaly skin
itchiness

swelling
bumps
blisters
pimples
Causes of Skin Rashes:
Skin diseases, such as eczema, psoriasis, etc.
Infections such as shingles, chickenpox, or measles
Insect bites
Heat. If you get prolonged exposure to heat, your sweat glands can get blocked. It can cause a heat rash. Heat rashes often happen in hot, humid weather. While it affects people of any age, heat rashes are prevalent in infants and young children.
Which are the preventive measures for skin rashes?
Rashes can be difficult to avoid, but we can prevent some types:
Have children avoid people with infectious skin rashes.
For allergic rashes, try to prevent the agent that causes the reaction.
Apply sunscreen to prevent sunburn.
If your child suffers from eczema flare-ups, avoid using harsh soaps.
Please book an appointment to seek the best skin rashes treatment in Delhi from our expert physician Dr Ramit Singh Sambyal.